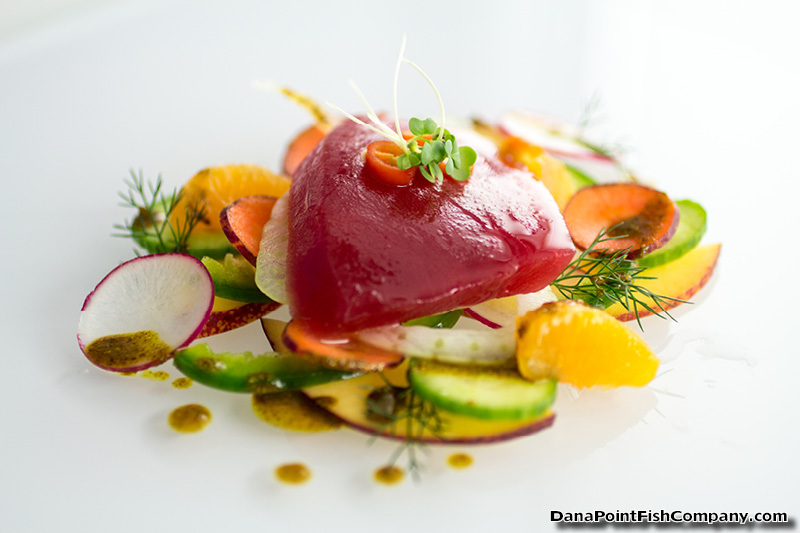 Last summer, this was one of my favorite ways to serve my fresh caught ahi – crudo with a curry dressing. If you want a refresher on the differences between crudo and sashimi, I wrote about it here: Crudo vs. Sashimi.
A drizzle of the curry dressing doesn't overpower the ahi, and the thinly sliced vegetables hold up well to the firm texture of the fish. I added sliced nectarines to give a slight sweet kick, and I preferred them over peaches as nectarines can still be sweet while being firm. The vegetables and fruits aren't exact here. Use what is in season in your garden, and enjoy your catch.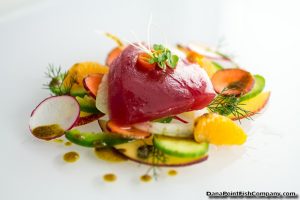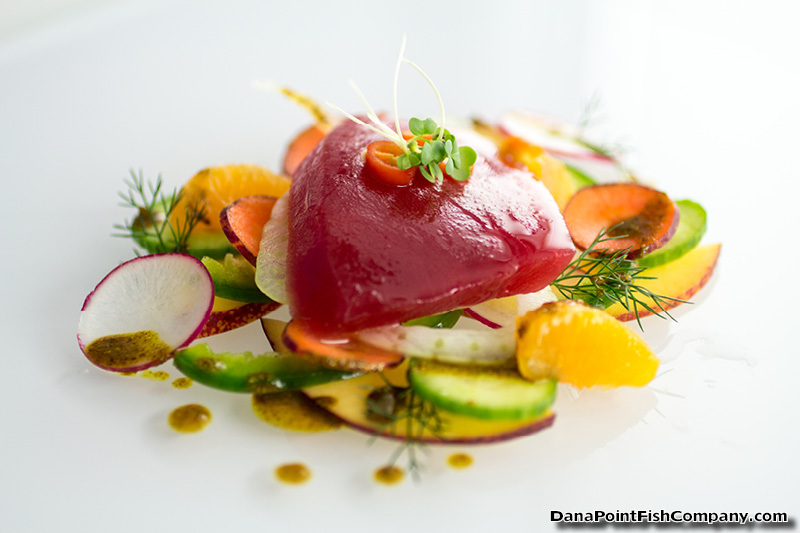 Print
Ahi Crudo with Curry Dressing
Ingredients
Dressing
2 tablespoons extra virgin olive oil
2 teaspoons fresh squeezed lemon juice
2 teaspoons white wine vinegar
1/4 - 1/2 teaspoon curry powder
Salt and white pepper to taste
Salad
Ahi tuna, fresh, sliced in thin slices
Shaved fennel
Orange segments
Carrots, sliced very thin
Nectarines, sliced thin
Anaheim chiles (or other mild to medium heat chile), sliced
Holy mole peppers (or other small, ripe medium heat chile) sliced
Radishes, sliced thin
Fennel tops
Pea shoots
Instructions
Whisk the salad dressing together in a bowl until combined, adding a bit of salt and white pepper to taste.
Arrange the salad on the plate, with the ahi on top.
Drizzle the dressing over the top.
Serve.