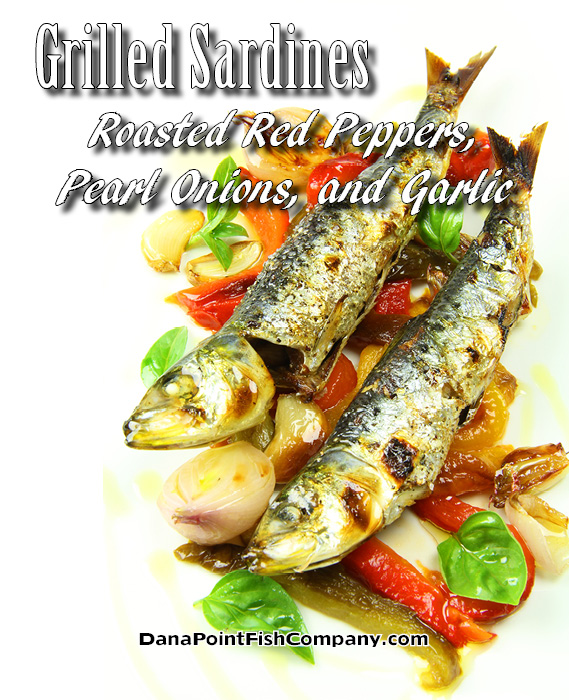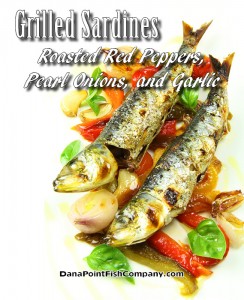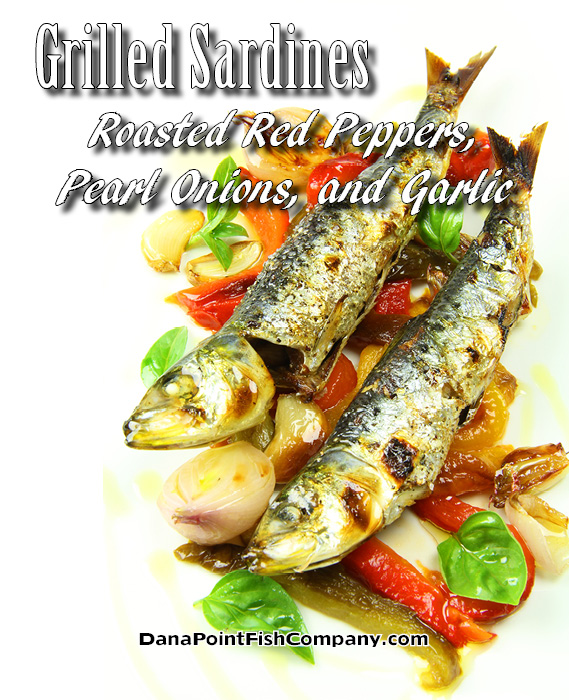 Print
Grilled Sardines with Roasted Peppers and Pearl Onions
Ingredients
Fresh sardines - scaled and dressed
Roasted red peppers, seeded and skins removed
Grilled pearl onions
Roasted garlic
Fresh basil
Olive oil
Salt (sea and plain) and pepper
Instructions
Lightly oil the grill. Lightly brush or rub oil on the sardines. Grill until the fish tests done and meat flakes easily.
Toss some pearl onions with some oil, salt and pepper, and grill until softened.
Slice the roasted peppers into strips, and place in the center of the plate. Add grilled onions and cloves of roasted garlic.
Top with the grilled sardines, sprinkle with sea salt and cracked pepper, and drizzle with little olive oil. Serve.