Spotted Bay (Sand) Bass – Paralabrax maculofasciatus. The spotted bay bass is also called bay bass, spotty, and spotted sand bass.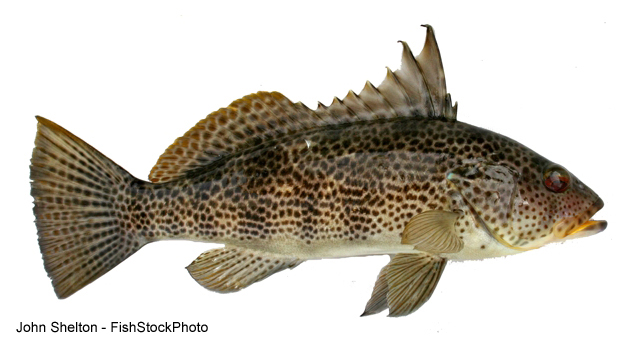 Identifying Characteristics and Biology
Elongated and compressed body shape with a large mouth and slightly protruding lower jaw.
Olive brown in color with spots that cover the entire body, which sets it apart from the barred sand bass.
Their third dorsal spine is the longest, which distinguishes it from a kelp bass.
Spotted bay bass can reach 22 inches in length, and live to about 14 years.
Range and Habitat
They are found from Monterey, California to Mazatlan, Mexico.
Spotted bay bass enjoy bays and warmer waters, and look for underwater structures.
They can be found at depths up to 200 feet.
Market Forms
Popular with bay fishermen.