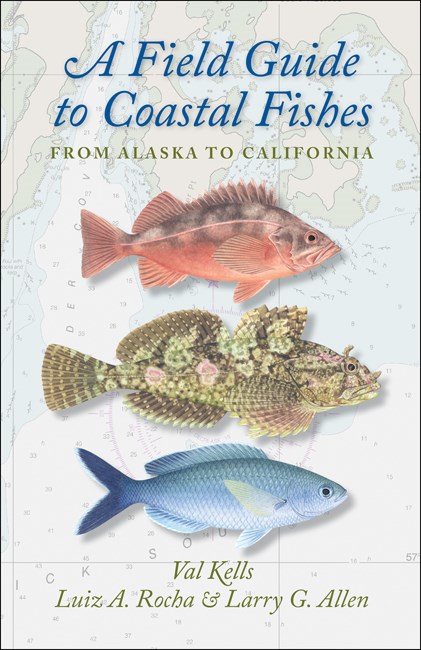 Blurb:
From the Arctic waters of Alaska to the southern tip of California, this fully illustrated guide captures the stunning diversity of fishes along the western coastlines of the United States and Canada. The combined work of renowned marine science illustrator Val Kells and distinguished ichthyologists Luiz A. Rocha and Larry G. Allen, A Field Guide to Coastal Fishes: From Alaska to California is this region's most current and thorough fish identification guide.

Whether you are an angler, scuba diver, naturalist, student, or teacher, you will find every fish you're trying to identify, each shown in lifelike detail. The book's coverage extends from shallow, brackish waters to depths of about 200 meters.

Key features include· Over 950 illustrations of adults, juveniles, and color variants · Descriptions of 157 fish families and almost 700 species· Text presented adjacent to the illustrations· Concise details about the biology, range, and distribution of each species

Poised to become your go-to reference, this guide will find a welcome spot on your boat, in your backpack, or on your bookshelf.
The Field Guide to Coastal Fishes From Alaska to California is a wonderfully illustrated field guide that identifies hundreds of Pacific coastal fish and freshwater species also found in low-salinity brackish waters. The book focuses on the intertidal species up to depths of 660 feet, or 200 meters. The images of the fish are illustrated by Val Kells. It is organized well, and makes a handy guide when out in the field.
Each species has identifying features, and brief habitat and biology notes. The book is separated into specifics: Introduction (which goes into identifying the fishes); Families; Species; Glossary; and Rare Fishes Also in the Area. The bibliography and index are very useful as well.
Book Info (Amazon):
Below are sample pages from the publisher: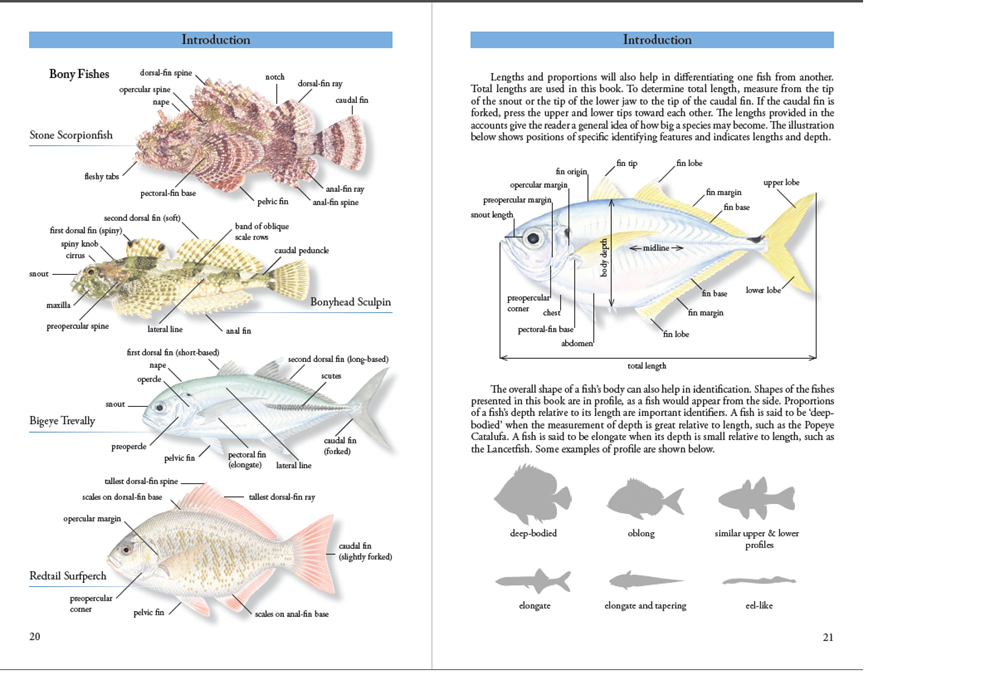 Cartilaginous Fishes and Commonly Observed Fish Color Patterns: (Downloadable from the publisher).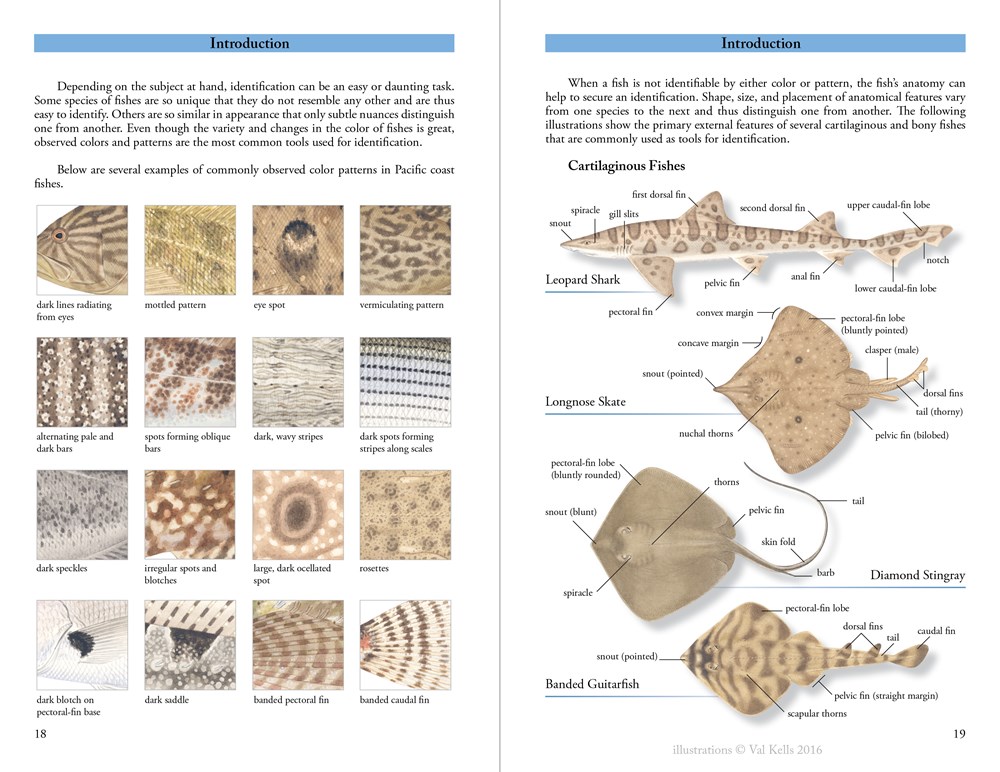 Rockfish from the Sebastes Genus (Downloadable from the publisher) – Cowcod, Mexican Rockfish, Quillback Rockfish, Black Rockfish, Semaphor Rockfish.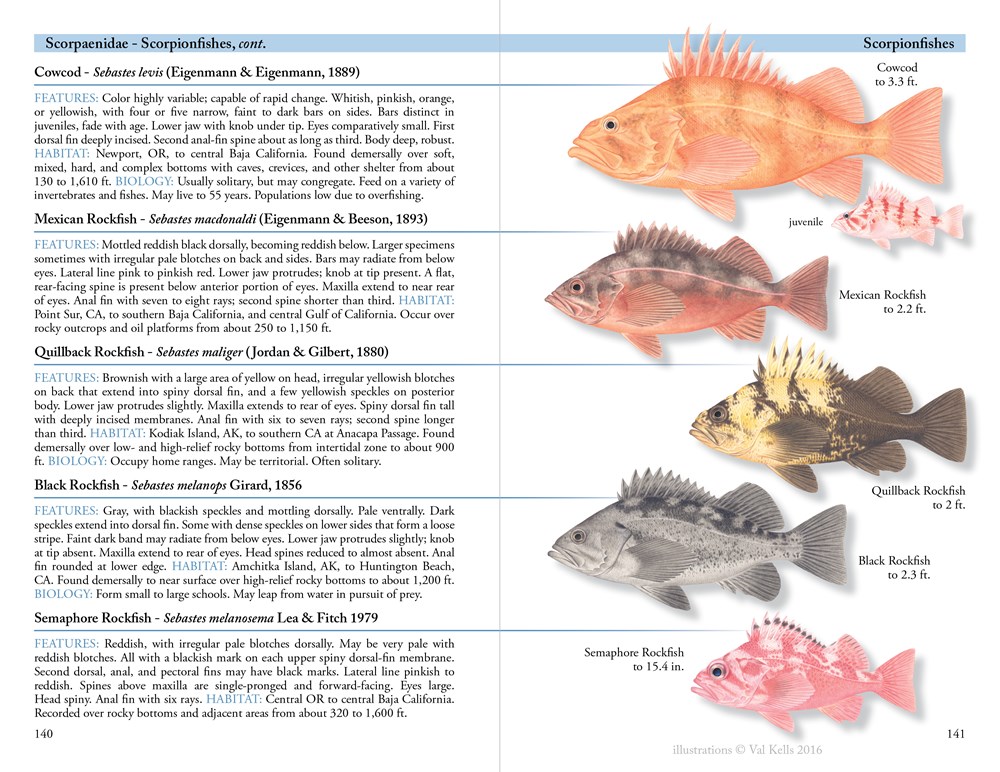 Kelpfish (Downloadable from the publisher): Spotted Kelpfish, Striped Kelpfish, Crevice Kelpfish, Giant Kelpfish.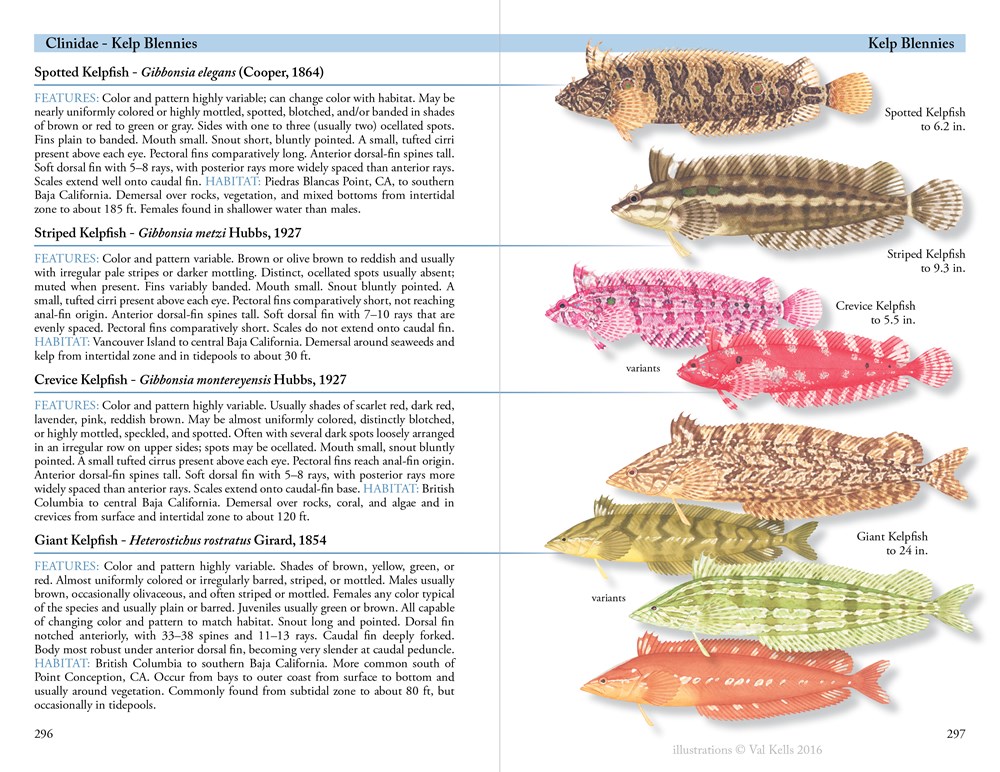 Flatfish (Downloadable from the publisher): Pacific Sanddab, Speckled Sanddab, Longfin Sanddab, Bigmouth Sole, California Halibut.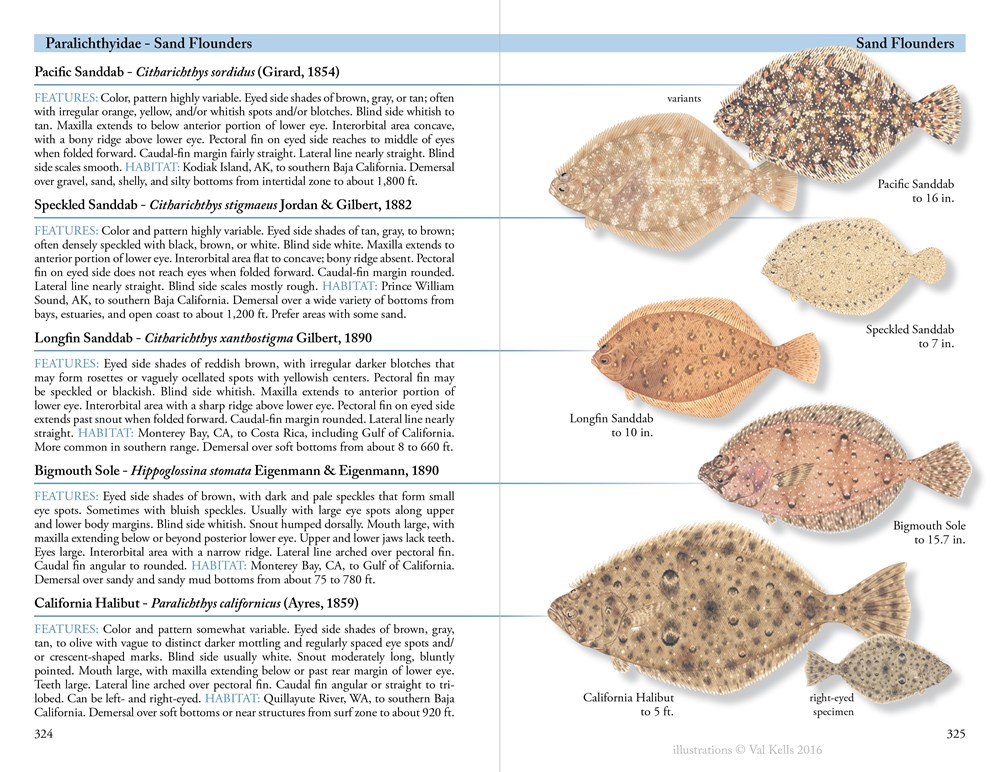 Sharks: White Shark, Shortfin Mako, Salmon Shark, Brown Catshark, Swell Shark.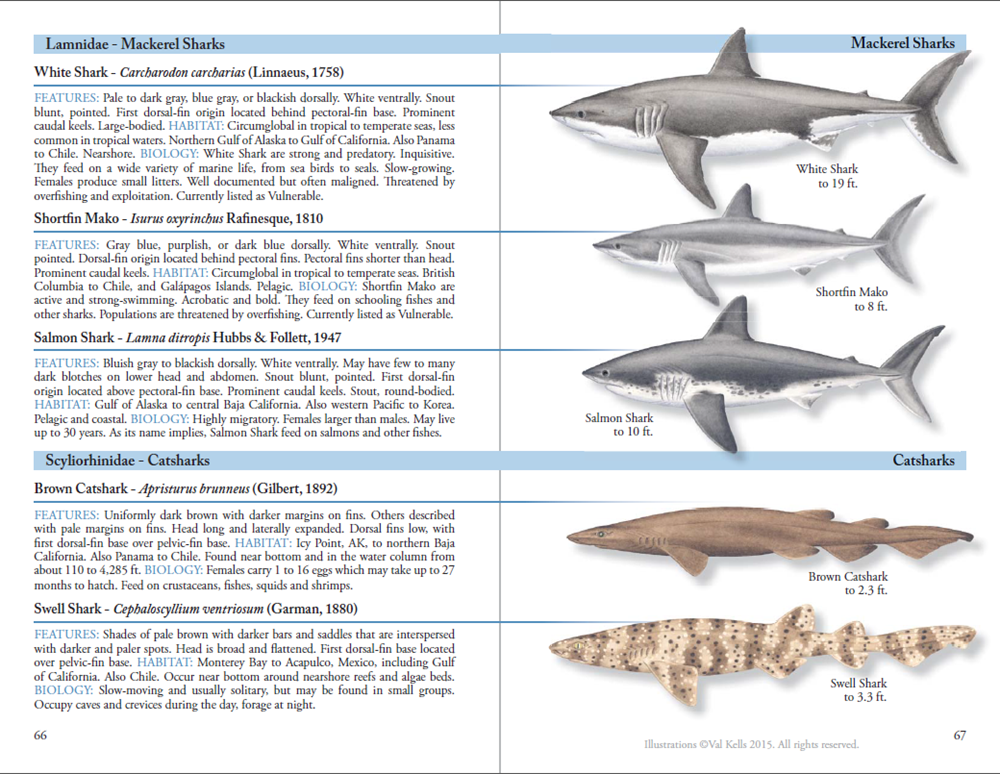 Disclosure: This book was provided by the publisher and any opinions are my own. Affiliate links help to support this site.