Here is a recipe for fool-proof pan seared and butter basted scallops.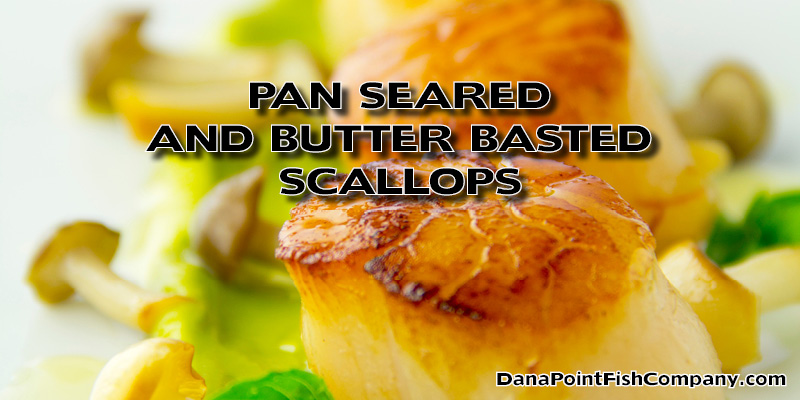 Pan Seared Butter Basted Scallops
2014-06-10 23:49:38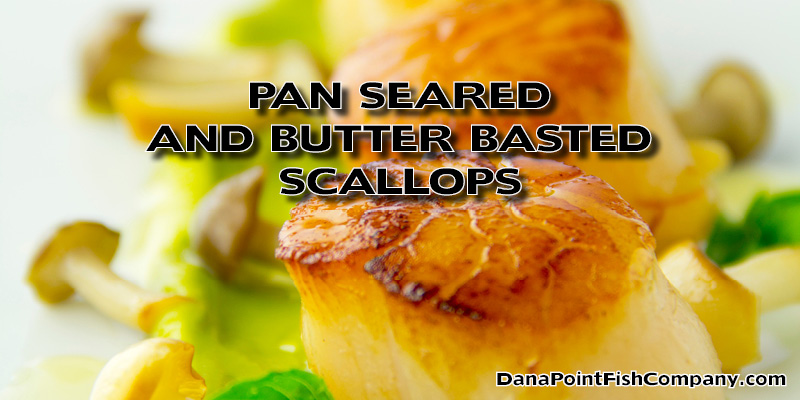 Ingredients
4 large scallops
1 teaspoon clarified butter
Salt and pepper
3 tablespoons butter, cut in pats
1 clove garlic, chopped
Instructions
Heat a non-stick pan over high heat, and add in the clarified butter.
Place the scallops in the pan, and cook, undisturbed for about 2 minutes, or until the bottom has developed a nice, brown crust.
Add in the butter and the garlic, and heat to melt. Reduce heat to medium high. Tilt pan slightly to collect the melted butter, and spoon this over the tops of the scallops. Repeat for another 2 to 3 minutes until the scallops have turned opaque and have been cooked through to desire doneness. Do not overcook scallops.
Remove the scallops from the pan, and serve with the crisped side up.
Dana Point Fish Company http://www.danapointfishcompany.com/