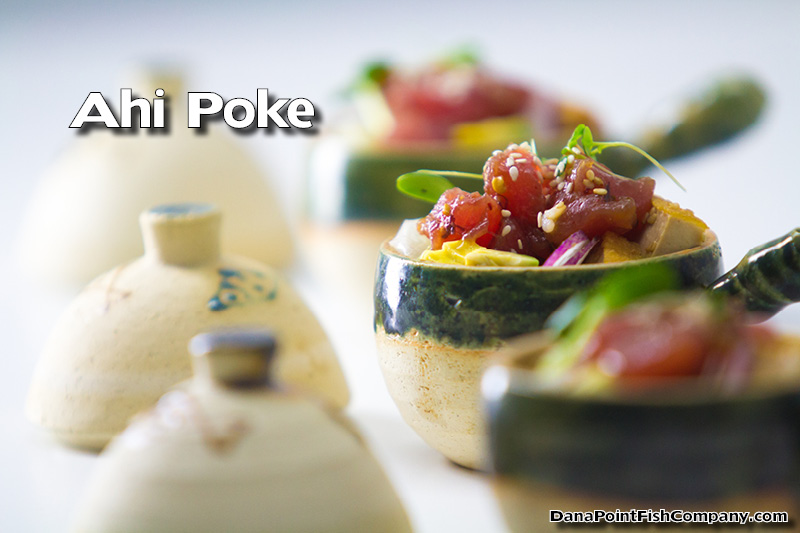 Poke is a Hawaiian fish dish consisting of marinated raw tuna. Poke comes from the Hawaiian words 'slice,' and refers to the cut up and bite sized fish pieces inside the dish. Even though many poke recipes consist of raw fish, not all do.
What is In Poke?
Poke is most commonly made with raw tuna, and marinated and seasoned with sesame oil, soy sauce, sesame seeds, and other ingredients such as green onions or ginger. Adding chopped nuts adds crunch, and hot peppers or hot sauce adds some heat. Poke can also be made from other seafoods such as octopus or salmon, or even made vegetarian by using only vegetables or tofu and vegetables.
Try the recipe for ahi poke below.
Ahi Poke
2017-02-02 16:43:46
Ingredients
1 pound ahi, cubed into bite sized pieces
4 tablespoons soy sauce
1/4 cup chopped green onion, white and green parts
1 tablespoon sesame seeds, lightly toasted
2 teaspoon sesame oil
2 cloves garlic, minced
1 teaspoon grated gingerroot
Kosher salt or Hawaiian sea salt to taste
Instructions
Place the fish cubes in a mixing bowl. Whisk the rest of the remaining ingredients in a smaller bowl, and pour over the ahi. Stir to combine. Serve chilled.
Makes 4 to 6 servings.
Dana Point Fish Company http://www.danapointfishcompany.com/